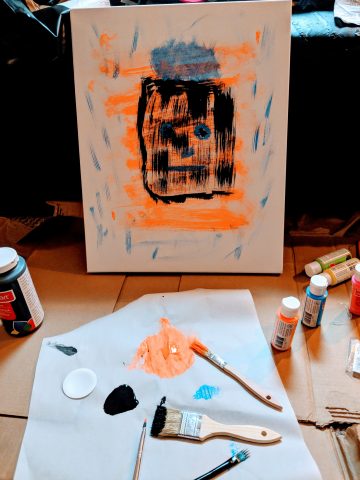 First comes art…
I love art. So after having a glass of wine one night, I decided that I wanted to paint some Coaltoons art. So I pulled out the canvas, the paints, the brushes, and I painted away. Pictured to the left is the very first Coaltoons masterpiece. This painting also helped to create the very first Coaltoons T-shirt.
Then comes a Coaltoons T-shirt
After I painted the first Coaltoons art masterpiece, I then wanted to put my art onto a T-shirt. So I took out my camera, I took a pic of the art, and then prepped it in illustrator to then have the very first Coaltoons t-shirt screen printed by Manzo Press Studio in Riverside, CA.